Meat and meat products in household
FRESH MEAT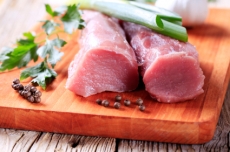 A characteristic feature of fresh meat is the appearance of its surface. Fresh meat has a natural moisture on the surface, it is not stale. The color of the pork is bright pink, the beef is deep red and pink. Freshness of meat can also be discovered by aroma.
MEAT PREPARATIONS BEFORE COOKING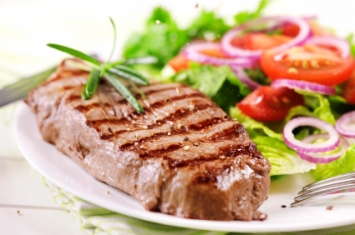 The taste of meat depends to a large extent on its pre-cooking preparation before its cooked. Sliced and roasted meat for goulash or for fried schnitzel is enough to keep in the refrigerator for 24 hours. Whole pieces of meat, about 1 kg, can be stored in cooked and salted meat broth for about 5 days in cold and dark..
MEAT SOUPS
The clarity of the meat soup affects the process of putting the meat into the water. If we want to achieve a strong and good taste of the soup, we put the meat in the ice-cold water. In cold water, the meat is gradually leached out into the broth, in the hot water it is drawn in and leached out only slightly.
MEAT IN A REFRIGERATOR
If the meat is packaged in the consumer package in vacuum pack or in protective atmosphere, the storage temperatures are indicated on the package, usually the shelf life ranges to 7 days. The meat wrapped in the foil on the shelves has a shelf life usually of 3 days. Unpacked, boneless meat directly at the butcher´s has a shelf life of 3 days. All packing methods require a temperature of 0 to + 4°C.
FREEZING OF THE MEAT
It is not recommended to place large pieces in the freezer. The weight of individual pieces should not exceed 2 kg. For meat quality, it is important to shorten freezing time as quickly as possible.
STORING SAUSAGES
The quality of sausage depends on their type. Sausages belong to a group of long-life meat products, non-heat-treated. They are smoked and dried. They can be stored at room temperature, but not in humid environments. It is best to store them hanging in a dark and ventilated room.
LABELING OF MEAT PRODUCTS
Regulation (EU) No 1169/2011 of the European Parliament and of the Council on the provision of food information to consumers.